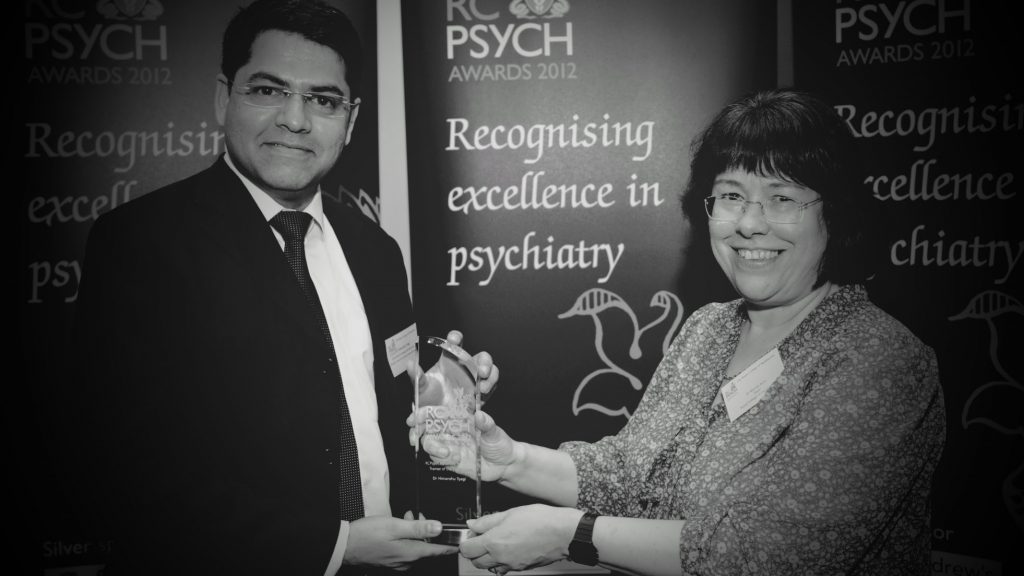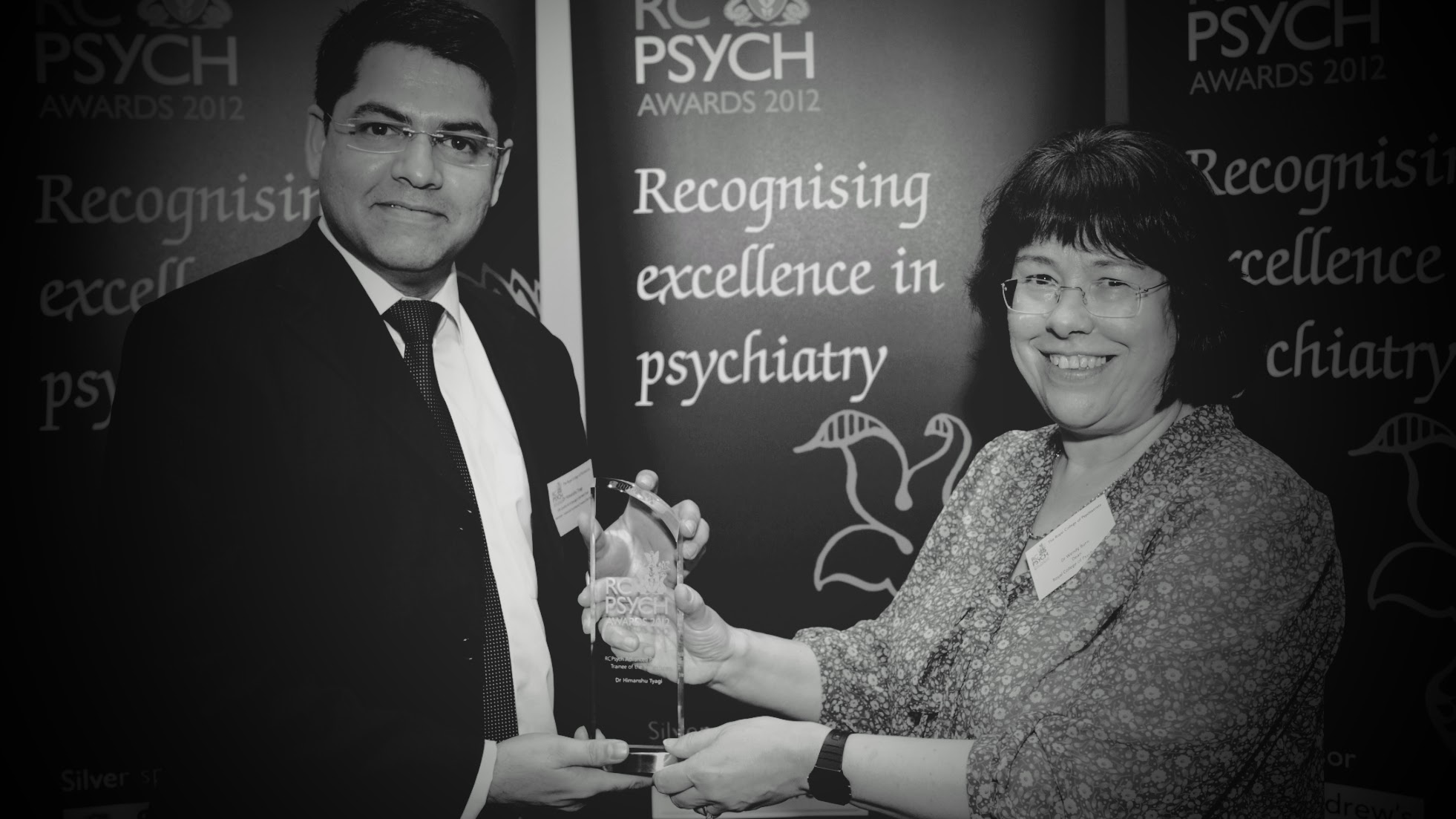 Dr Himanshu Tyagi PhD FRCPsych is a medical psychotherapist and neuropsychiatrist in the field of obsessive-compulsive and related disorders. His main clinical and research focus is on obsessive-compulsive & related disorders in neuropsychiatric settings. He coordinated the first UK trial investigating Deep Brain Stimulation (DBS) in severe and treatment refractory obsessive-compulsive disorder (OCD) between 2012-2016 at UCL Queen Square Institute of Neurology. He holds a CCT in Psychotherapy (CBT), a PhD in neuroscience from UCL and was the recipient of Higher Psychiatric Trainee of the Year award from the Royal College of Psychiatrists, UK in 2012 and British Neuropsychiatric Association's Alwyn Lishman prize in 2017. He is also a co-founder and co-chair of the Royal College of Psychiatrists network for Obsessive-Compulsive and Related Disorders (OCARD).
At present he runs a specialist national clinic for OCD comorbid with Tourette syndrome at the National Hospital for Neurology and Neurosurgery, Queen Square and leads one of two specialist inpatient OCD services in England which is based in North London. He is also a co-investigator on the Op-TICS trial, looking at deep brain stimulation in patients with severe Tourette Syndrome. He routinely tweets about the latest OCD research and clinical practice tips at @himanshutyagi
He has been an early advocate of the use of technology and AI to revolutionise healthcare delivery and eradicating technical and psychological obstacles in wider adoption of healthcare tech. Previously he served as editor of Connect, Journal of the Royal College of Psychiatrists' Mental Health Informatics Group, written on the topic of healthcare tech strategies for the commonwealth health secretariat and presented an working AI model for generating literature reviews on medical topics at the American Psychiatric Association's International Meeting at Philadelphia.
He has published several books for medical students and was a co-founder of RxPG, the largest educational network for worldwide medical students.
Contact
University College London NHS Foundation Trust
Consultant Psychiatrist in Neuropsychiatry
Tourette/OCD Clinic (Monday)
National Adult Tourette Syndrome Outpatient Service
Box 19, The National Hospital for Neurology and Neurosurgery
Queen Square, London WC1N 3BG
Clinical Secretary: Semra Rashid
Tel: 020 3448 356 | Fax: 020 3448 3711
[email protected]
Consultant Psychiatrist in Neurorehabilitation
Neurorehabilitation Unit (NRU)
Neurorehabilitation and Therapy Services at NHNN
Box 113, The National Hospital for Neurology and Neurosurgery
Queen Square, London WC1N 3BG
Patient enquiries: 020 3448 3094 / 020 3448 3486
[email protected]
Priory
Service Lead for NHS England Commissioned Highly Specialist Service for Obsessive Compulsive Disorder and Body Dysmorphic Disorder
Centre for OCD BDD and Related Disorders
Priory Hospital, North London
Grovelands House, The Bourne, London N14 6RA
Clinical Secretary: Orla Daly
Tel: 020 8882 8191
Appointments: priorygroup.com
[email protected]
Academic
University College London
Department of Clinical and Movement Neurosciences
Box 146, UCL Institute of Neurology
Queen Square, London WC1N 3BG
[email protected]
The Royal College of Psychiatrists
Co-Chair
Network for Obsessive Compulsive And Related Disorders (OCARD)
The Royal College of Psychiatrists (OCARD archives at NHS Networks)
21 Prescot Street
London E1 8BB
Private Practice
Occasional. Limited to OCD & Related Disorders and Complex Neuropsychiatric Assessments.
Queen Square Private Healthcare
23 Queen Square
London, WC1N 3AR
Tel: 020 3283 7032
Fax: 020 3448 8994
[email protected]
[email protected] (private secretary)
---
Pharmaceutical Funding Disclosures – None. Verify at Disclosure UK
---